Bettina Drummond Dressage Clinic - February 16-17, 2019
Waiver

6th Annual ADU Judging Seminar
With FEI 5* International & Olympic Judge
Wim Ernes
Jan 10 - 11, 2015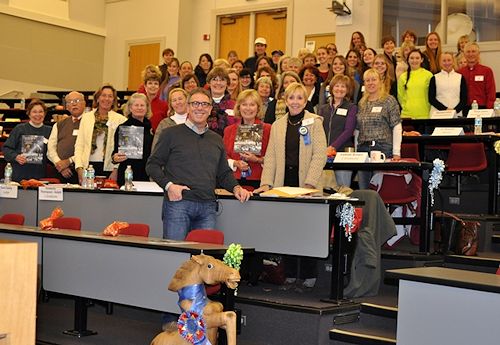 Click here for a summary report of this successful Wim Ernes Seminar!
Click here to see Photos from this Wim Ernes Seminar!
A very enthusiastic group of judges, riders, trainers attended my course Jan 10-11th, organized by ADU. The organization was, from the preparations on up to the departure back to Holland, detailed with an excellent follow up. I would say in judge's terms a 10+. The college room was an ideal place to teach, with high quality audio and computer systems. The group wanted to learn as much as possible and was very concentrated and coöperative. The hospitality great, with very helpful and friendly people. I enjoyed the whole 2 days and am happy I have some new friends in the Texas area.
Cheers, Wim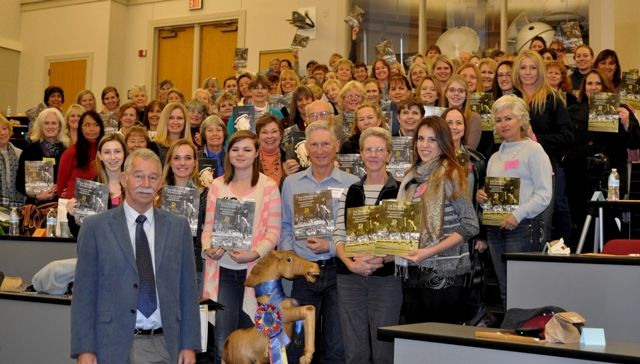 Click here for a writeup about the successful Stephen Clarke Seminar!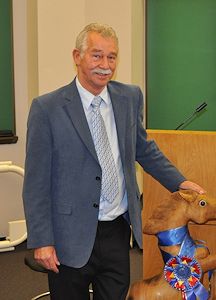 My recent visit to Austin Dressage Unlimited, prompted by the indefatigable Carol Schmickrath! was one of the most perfectly organized judge's seminars I have ever had the pleasure to conduct. The entire team in Austin work selflessly for the sport, and went 'above and beyond the call of duty' to ensure that all the participants were treated to the warmest hospitality and were fully informed and involved in the proceedings. I can truly say that this was one of the most enjoyable experiences of my Dressage career.

Most sincerely,
Stephen Clarke
FEI Judge General
President of IDOC

Check us out!
USDF Connections June 2013
Click on image to go to the publication website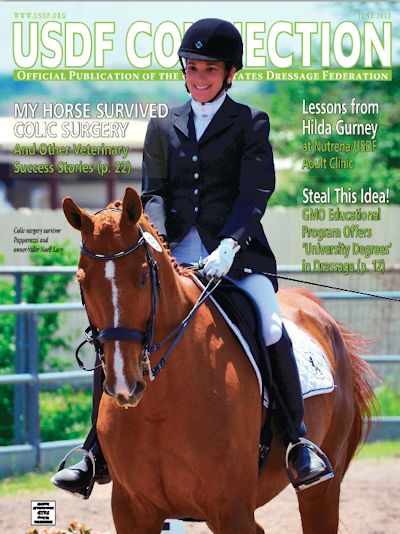 Austin Dressage Unlimited, and our "ADU-University" program, are heavily featured in the June 2013 USDF Connections magazine, the official magazine of USDF! 30,000 USDF members receive this magazine by mail or on-line, 98% read USDF Connections every month. Check us out!

On the Cover of the magazine:
Steal This Idea! – GMO Educational Program Offers "University Degrees" in Dressage.

At the top of the Table of Contents:
A photo of happy attendees & Christoph Hess from our Feb 2013 ADU Judging Seminar.

Editor's "Ringside" section commentary, page 6:
USDF Connections editor, Jennifer Bryant, writes a very complimentary paragraph about ADU and ADU-University.

Club Connection section, article: "Friends Helping Friends" by D. J. Carey Lyons
The lengthy article about ADU and ADU-University, pages 12-15, includes a photo of our Christoph Hess ADU Judging Seminar, a photo from an ADU Dinner & DVD Night, and a photo from an ADU Educational Practice Show. Don't forget to read the blurb at the very end about the author of this article, who lives in Pennsylvania, but wishes she lived closer to Austin! When putting together the article, she also emailed us: "I was describing ADU-U at length to a friend--and she was just about ready to buy herself and her horse a ticket to Austin!"

ADU Broke the Century Mark in Attendance!
Another Record-Setting USDF-Approved ADU Seminar!!!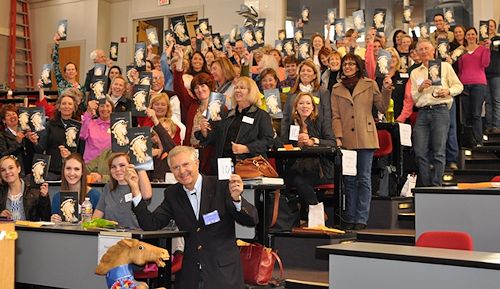 "The Practical Application of the Training Pyramid"
Featuring CHRISTOPH HESS

A Big Texas Thank You to The Dressage Foundation's
Edgar Hotz Judges Endowment Fund & the USDF Region 9 Education Fund
for the financial assistance to ADU that made this Seminar possible.
Read More Here...
Click here for photos of the event.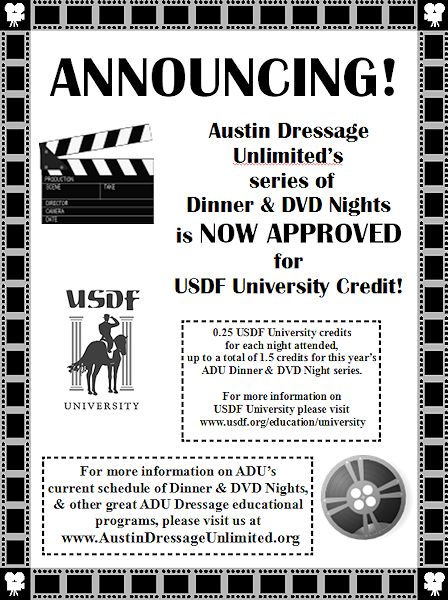 A Collection of Recipes for the Active Equestrian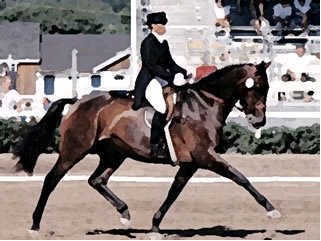 After much anticipation, the "release" of the Austin Dressage Unlimited horse-themed Cookbook is here! This very unique cookbook is a fundraising project for future dressage educational programs. Included are great recipes that are meant to be quick and easy, in order to give us more free time to ride.
The cookbook has the usual sections of yummy recipes for humans, along with a section for horse treats. All with clever horse or riding related names, such as Happy Horse Hash Browns, My Breeches are Too Tight Buns, Spent My Fortune on Horses Spiced Orange Tea, Bucking Buttercup Cakes, and funny one-liners in some of the recipes. Topped off with wonderful color horse photography throughout.
Every equestrian should own one. Purchase one for yourself, and more as gifts for each of your horsey friends. It will be a really fun, and useful cookbook to own.
Click here for a flyer and Cookbook order form.
The Cookbook is also offered for sale at these locations:
Brookstone Farm, Georgetown, TX This e-mail address is being protected from spambots. You need JavaScript enabled to view it
Please look for this wonderful cookbook for sale at upcoming equestrian events as well. Any questions? Contact Suzy Remmert at EMAIL or call 512-759-1239. Bon Appetit!