IN MEMORIUM
"A silent thought, a secret tear, keeps a memory ever dear.
Time eases the edge of grief, Memory turns back every leaf."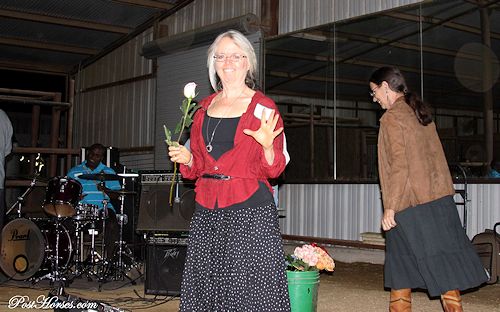 Kay Elaine Skillern of Austin, Texas passed away January 18, 2014 after a lengthy battle with breast cancer. Kay's business of many years, "Lucas and Liebe", retailed environmentally sound, sensible and progressive products for horses and dogs. Kay leaves her beloved animals, including her horses, Liebe and Valentine, her two dogs, exotic chickens, and guinea pigs. Although she had many interests, horses were especially close to her heart. She was a founding member of Austin Dressage Unlimited, and also a member of Central Texas Dressage and Alamo Dressage. She enjoyed training and riding at her home in Austin and graciously hosted many horse-related events held at her arena and guest house. She will be greatly missed by the those who knew her and were brought together through her kind generosity. Contributions in memory of Kay may be made to The American Breast Cancer Foundation, Bluebonnet Equine Humane Society and LOPE Texas.