Welcome to Austin Dressage Unlimited, the newly created dressage organization based in Austin, Texas. We are a Group Member Organization (GMO) of the United States Dressage Federation (USDF) in Region 9. But ADU is not intended to be localized just in the Central Texas area. We welcome dressage enthusiasts from anywhere and everywhere to join in this uniquely organized dressage club.



So, what is so unique about ADU?
A good place to begin is our mission statement:

"To promote education in the dressage community
while encouraging advancement towards goals
through a mutual support among friends."

Read More Here...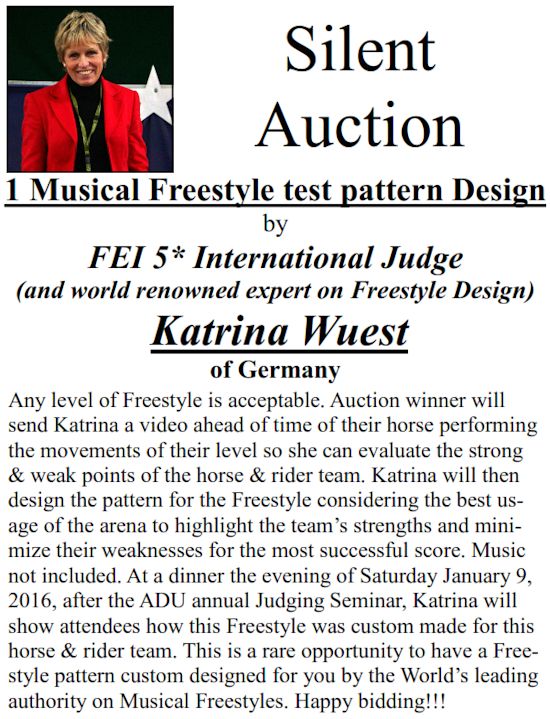 Current Bid Sheet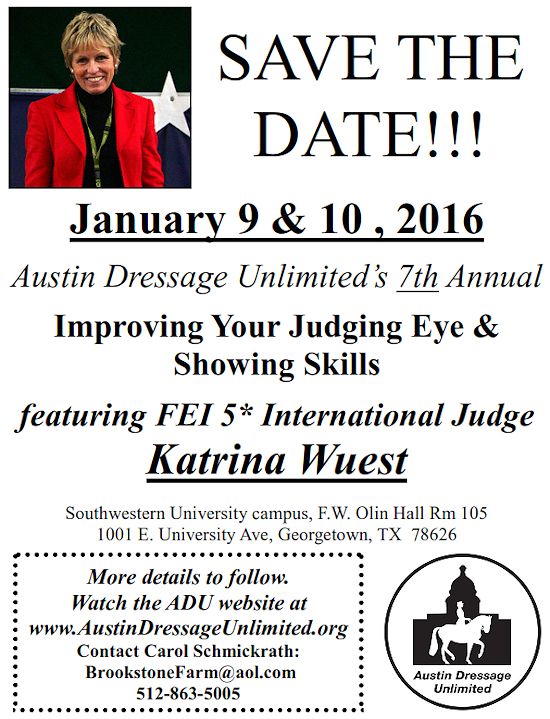 6th Annual ADU Judging Seminar
With FEI 5* International & Olympic Judge
Wim Ernes
Jan 10 - 11, 2015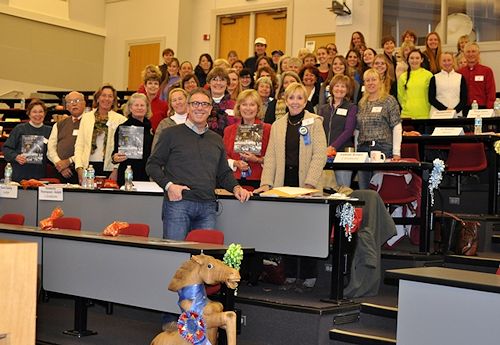 Click here for a summary report of this successful Wim Ernes Seminar!
Click here to see Photos from this Wim Ernes Seminar!
A very enthusiastic group of judges, riders, trainers attended my course Jan 10-11th, organized by ADU. The organization was, from the preparations on up to the departure back to Holland, detailed with an excellent follow up. I would say in judge's terms a 10+. The college room was an ideal place to teach, with high quality audio and computer systems. The group wanted to learn as much as possible and was very concentrated and coöperative. The hospitality great, with very helpful and friendly people. I enjoyed the whole 2 days and am happy I have some new friends in the Texas area.
Cheers, Wim

Introducing the...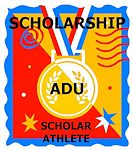 Austin Dressage Unlimited (ADU)
Scholar Athlete
Education Scholarship


This ADU Scholar Athlete Education Scholarship is open to all ADU members: juniors, adults, vintage riders, amateurs or professionals, including ADU member volunteers, committee members, and board members. Up to four $150 scholarships are available each year to active ADU members.

Visit our links to the ADU scholarship information and application.






Looking for some gift ideas for your horsey friends?


How about the gift of dressage education for your friends?
- A 2015 membership in Austin Dressage Unlimited - give them a year full of regular high quality Dressage educational events.
"Promoting education in the dressage community while encouraging advancement towards goals through a mutual support among friends."
- Registration for ADU University a season long program of dedicated Dressage education and training, supported by a volunteer mentor. "Graduates" honored at the ADU Year End Celebration party.

How about other unique horse related gifts?
- An Equestrian Cookbook - Chef d' Equipe, a collection of recipes for humans and horses, with gorgeous equine photography.
- Horse related items and services from our many businesses and individuals who regularly support dressage education in the central Texas community. We have an extensive list on our Links page.